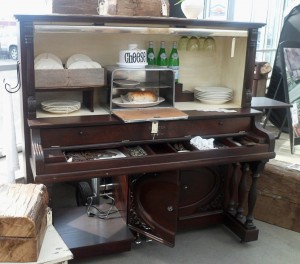 A few years ago, I was asked to be the MC at the PTG (Piano Technicians Guild) Regional Seminar Awards Banquet.  This is an annual 3 day event for piano technicians that features continuing education in all things relating to maintaining, repairing, or restoring pianos.  This particular event drew about 115 piano folks from Texas, New Mexico, Oklahoma, Louisiana, and Arkansas.  To keep the banquet from becoming another boring event, I tried to find something to talk about between speakers that would be entertaining to a group of piano technicians!  I hit upon the idea of making a top 10 list of "Things We Find Inside Pianos".  I began soliciting stories from everyone in the region and soon had some really interesting items for my list;  a bag of money with a gun in it, a "hogleg" pistol, a copperhead snake (alive, but hibernating), rare coins, a blender gasket, a mouse nest complete with petrified baby mice……….  Well, you get the idea…………  We find a lot of strange things inside pianos.  The best story of that weekend, and still champion in my opinion, was from the late Guy Nichols of El Paso.  I will tell the story here and let you decide for yourself.
Guy was hired by a prospective buyer to inspect a piano for sale.  He met his customer at the address she provided, and discovered that the address belonged to a small, run down shack that was home to a Mexican family.  There were approximately 20 family members living in this small house and the family was selling the piano to help make ends meet.  He found the old upright piano in a corner of the front room with a table and several pieces of furniture stacked around it.  After clearing a path to have access to the piano, he started his inspection.  He played notes at random to see what the piano sounded like, and when he got down into the bass section, the keys started making "thunk-thunk" like sounds.  Guy immediately thought the bass bridge was split or had come loose from the soundboard.  To confirm this, he removed the kick panel from the front of the piano under the keyboard and passed it to the family members that had gathered around to watch.  When he shined his flashlight into the piano, he got quite a shock!  There were 2 solid silver candelabras about 3 feet tall that had been laid on their side in order to fit in the space.  One of them had fallen over and was leaning on the bass strings.  That's where the "thunk-thunk" sound was coming from.  He removed them and passed them out to the waiting family members.  Also in the bottom of the piano were about a dozen jewelry boxes full of very ornate pieces of jewelry with many precious stones.  He handed those to the family members as well.  It appeared that the family was just as surprised by the find as Guy and his customer were.  Everyone just sort of stood there looking when one of the men said to one of the kids, "Go wake up Grandma".  After a few moments, Grandma arrived.  When she saw what had come out of the piano, she started crying.  Evidently, Grandma recognized the jewelry boxes and candelabras.  After a while the family got Grandma calmed down enough for her to explain.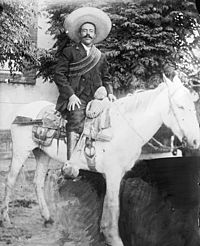 It turned out that when Grandma was a little girl, she lived with her very prosperous family in Columbus, New Mexico, a little town close to the Mexican border.  One day, word came that Pancho Villa was on his way to raid the town.  Grandma's family threw many of their valuables in the bottom of the piano and tried to flee.  Sadly, Grandma was the only member of her immediate family to survive the raid.  When order was restored in Columbus, Grandma was sent to live with distant relatives.  The piano went along with her.  In fact, the piano went with Grandma wherever she went all of her life, and she never even knew that her family treasure was in the bottom of the piano.
What a great story!  It also begs the question………  how many of us are going about our daily lives with treasure under our noses?  I asked Guy if he knew what became of the Mexican family.  Obviously, they decided not to sell the piano, but beyond that, he did not know.  He drove by the same address some time later and the small house had been torn down.  You would hope that the family was able to make use of their newly discovered family treasure!
So, if you need some help finding treasure in your piano, or just want to make it sound a little better, give me a call!  I'll come a runnin'!  Til next time, thanks for tuning in!